George-Clooney-movie-boycott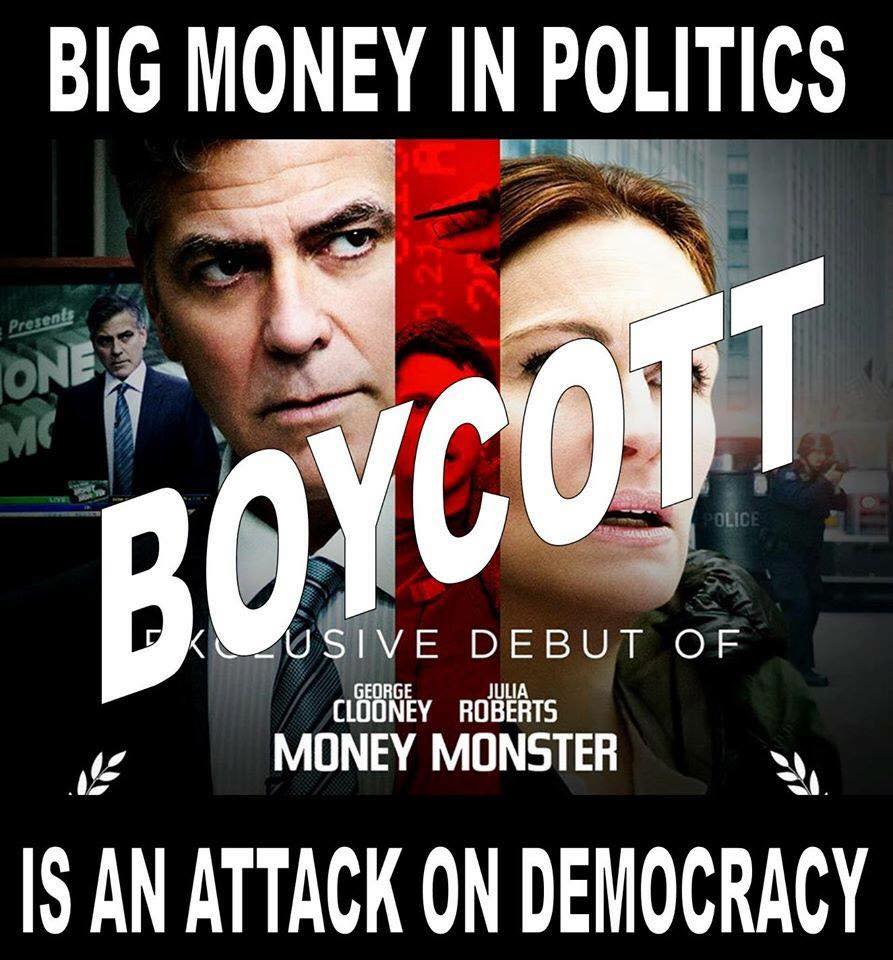 The Clooney Boycott Is On
Well folks it's on now, the liberal leftist Hollywood elites are attempting to propel Hillary Clinton to the White House. George Clooney and his band of Hollywood dimwits have raised millions for Clintons campaign, which has prompted the Boycott Clooney movement. Fans are sticking it to him at the box office, by not showing up for his new film Money Monster starring himself and Julia Roberts.
 And if you believe they're alone… You are sadly mistaken. With the help of liberal media outlets spreading propaganda, and Facebook NOT Allowing conservative posters to have any form of freedom of speech the liberal left will continue this path. Many Trump supporters are finding it hard to post their views without getting Banned or the post being removed with no explanation.
I myself am in many of these aforementioned FB groups and have read the members account of their experience and it's shameful that they have to pull strings and do shady underhanded deals just to win. Mark Zuckerburg has posted a statement on his wall denying any and all involvement of FB in the systematic removal of Trump/Conservative minded peoples posts citing FB policy doesn't allow that type of censorship and will be meeting with Republican leaders to discuss the accusations.
However we all know they bend the truth to suit their needs, we will be following this story as it develops…
written by
James L Blowe Jr.
05-14-16